Description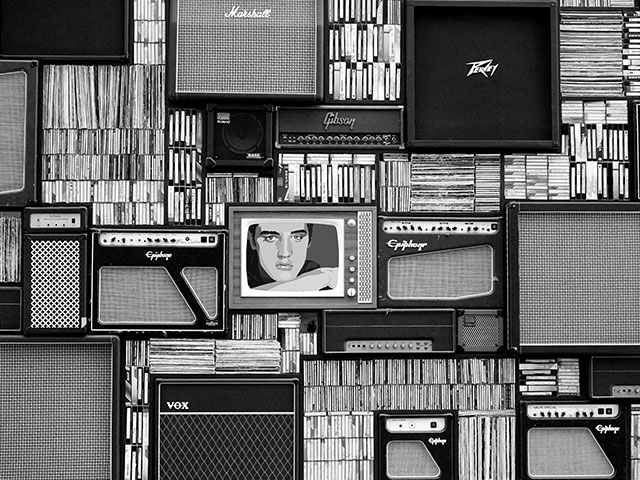 This course focusses on understanding media and associated freedoms of cultural expression and the press for learning, teaching, and public pedagogy. Media studies is a dynamic discipline tailored to exploring youth, culture, and education through concepts or techniques such as articulation, framing, regulation, remediation, representation, and transcoding. In addition to understanding culture, media, and the process of meaning-making, this course focuses on making and managing media across formats, cultural expression, and civic engagement. Making minimal distinction among (the) media of, on, and in education, the course provides a survey of media studies and new media with an emphasis on media education and literacy. Media education and literacy are among the most relevant challenges to "official" knowledge and represent key movements in the sociology of curriculum. Hence, this course balances practice with ethical, legal, and theoretical aspects and emphasizes the design of curriculum and courses for teaching media studies and for integrating media literacy across the curriculum.
Learning Objectives
Our intention is to help you develop a framework for understanding cultural and new media studies. One major effort will be in helping you balance practice with ethical, legal, and theoretical aspects. A second effort is to help you develop a critical cultural and media literacy to grapple with controversial issues. A third effort encourages you to design curriculum and courses for teaching media studies and integrate media literacy across the curriculum.
Activities
This course will require you to complete readings, complete the modules, and participate in online discussions, both synchronous and asynchronous. Many activities and assignments, other than the readings, will deal with non-print media. The assignments are intended to help you to develop skills and knowledge in the design and production of new media and should be progressively sophisticated in audio and video media, and theory.
Module themes and topics include
Media Semantics, Rhetoric and Epistemology What is or Who are (the) Media?
Media & Technology Education / Media & Technological Literacy or Literacies
Techniques & Theory in Media Studies Media Production
Regulation of the Citizen and Media
Free Speech and Freedom of the Press Free Inquiry / Freedom of Thought Regulatory Codes / Codes of Ethics
Academic Freedom / Teaching Controversial Subjects / Course and Resource Approval
Copyright & Intellectual Property Rights
Media Methods
Media Theory
History of Media & Technology
Readings & Resources
A variety of readings and resources have been compiled for this course. All will be available online through the course website, or via links to open access materials.
Examples
Assignments & Assessment
We refer to the scholarly level of participation as academic conversation, which entails a variety of things including academic conversation, articulation and presentation. Participation is interdependent with preparation for each module, which involves reading (highlighting, pagination post-its, margin notes, comments & questions, etc.), writing (posting to discussions, note-taking, outlining, questioning, defining, mapping, framing, summarizing, journaling, blogging, podcasting, exposition, etc.), organizing (documenting, labeling, ordering, archiving, filing, sequencing events, chronicling, etc.), reflecting (rethinking, reincorporating, remapping, analyzing, synthesizing, etc.), and speaking (podcasting, corresponding with peers, chat, etc.).
Media Study Guide (Film / Theatre / TV Series / Game Study Guide) (35%)
Contribute a section to a book created by ETEC 531 peers. Choose a film / theatre show, TV series, or
video game that a) is coordinated with your peers; b) is appropriate, appealing, and relevant to students at
either the grades 8-10 or 11-12 levels (if there are students wishing to design for the elementary level,
please contact the Instructor); c) addresses key concepts in media education. The study guide should be
written for 8-10 or 11-12 students and include the following elements: (Groups of 2)
Thematic Media Production Case Study (45%)
Media productions are the hallmark of cyberspace – communication and participation are blends or convergences of image, text and sound. Certainly, students of new media technologies ought to be conversant in all of these modalities. This assignment challenges you to creatively express yourself as well as apply your technical skills to a pressing challenge or problem in media education or media studies (e.g., analog vs. digital media, BYOD, citizen journalism, cyberactivism, cyberbullying, independent media, media convergence, etc.). Design and produce a video that is a thematically responds the challenge or problem as a case study. The video should be a case study, indicating your thoughtful engagement with the challenge or problem. The media production or video should be thorough and designed to inspire dialogue, and pedagogical to address challenges for students and teachers.
---
Minor course topic, activity, reading/resource and assignment details may change from year to year.