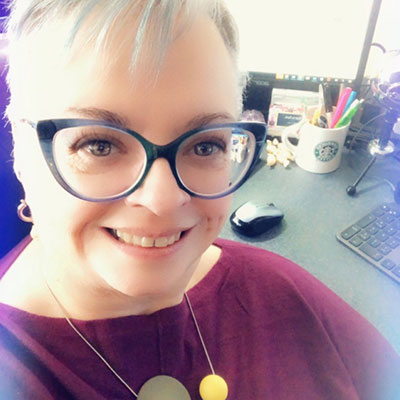 In March 2019, I became a faculty member with the Southern Alberta Institute of Technology's Centre for Learning and Teaching (CLT), where I am responsible for the facilitation and guidance of the faculty through the Scholarship of Teaching and Learning (SoTL) research process. CLT was merged in March 2020 to become the Centre for Academic Development and Innovation (CADI).
In Alberta, I was previously the first Associate Dean of the Donald School of Business, Red Deer College, and held positions in the Center for Teaching and Learning (CTL) and the Faculty of Extension at the University of Alberta. Earlier, I was Associate Professor and Chair of the Education Department in the School of Professional Studies, Cape Breton University (CBU), and Assistant Professor with the University of Saskatchewan's Extension Division. Through many of these years, I have also taught online for other Canadian universities beyond UBC: Athabasca University, Royal Roads University, University of Calgary, Cape Breton University and Memorial University of Newfoundland. I have held adjunct or part-time faculty positions with the University College of Cape Breton, Memorial University of Newfoundland, and Athabasca University Centre for Distance Education, and I was also made an Associate Member in the UBC School of Nursing.
Originally from Newfoundland and Labrador, I was a project manager/instructional designer with UBC's former Distance Education & Technology team under the leadership of Director Dr. A.W. (Tony) Bates from 1996-2003. One of my most interesting projects during that time was as a member of the core design team for the Post-Graduate Certificate in Technology-based Distributed Learning, a series of five web-based, graduate-level distance education courses launched internationally in the fall of 1997. This Post-Graduate Certificate was revised in 2002 and has evolved into what is now this Master of Educational Technology (MET) program offered by the UBC Faculty of Education.
While much of my work has been in web-based course development in the areas of nursing, dentistry, pharmacy, education, economics, law, political studies, and physical therapy (just to name a few), I have also consulted on distance education, instructional development, and program evaluation in Canada, Mexico, and New Zealand. I have a Master's degree in Educational Technology, and in 2005, I completed a Ph.D. at the University of British Columbia. In 2015, I graduated with an MBA (in community economic development) from Cape Breton University. My research interests include faculty development, collaborative online learning, online teaching pedagogy, e-research, program evaluation, e-policy, and instructional design.
In 2013-2014, I served as President of the Canadian Network for Innovation in Education (CNIE) and as a reviewer and editorial board member for several international journals, and I continue to publish and present at conferences in the field. I co-edited Making the Transition to E-learning: Strategies and Issues (Hershey, PA: Idea Publishing Group, 2006) with MET's Dr. Mark Bullen. My most recent research is in the area of Digital Communities of Practice, Augmented Reality and Indigenous Storytelling; women in higher education leadership (Chapter 11), and my most recent publications are: