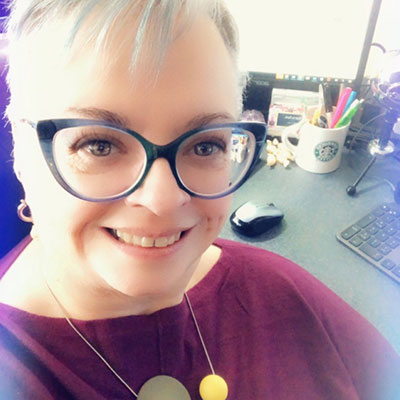 Coordinator, Learning and Faculty Development
Centre for Excellence in Learning and Teaching (CELT), Thompson Rivers University
MET Adjunct Professor
Email: janes3@mail.ubc.ca
My career has been wide and varied, starting out as an instructional designer/project manager in NL (MUN) and BC (UBC) before moving to my first tenured and promoted faculty role at the University of Saskatchewan from 2003-2009. After my unit was closed in 2007, I worked from home for two years before moving to NS. I have taught online and in person (sessional and full-time) for a number of universities, colleges and polytechnics in educational technology, educational/faculty development, instructional design, SoTL, and adult education, including with The University of British Columbia, Athabasca, Royal Roads University, the University of Alberta, Southern Alberta Institute of Technology, Red Deer College (now Polytechnic) and Cape Breton University. From 2009 to 2021, I have held various faculty and leadership roles including, faculty member, Chair, and Associate Dean. I am currently a Coordinator with CELT at Thompson Rivers University in Kamloops.
One of my most interesting projects during my time at UBC (1996-2003) was as a member of the core design team (with Dr. Mark Bullen and Dr. Tony Bates, along with faculty from ITESM, in Mexico) for the Post-Graduate Certificate in Technology-based Distributed Learning, a series of five web-based, graduate-level distance education courses launched internationally in the fall of 1997. This Post-Graduate Certificate was revised in 2002 and has evolved into what is now this Master of Educational Technology (MET) program offered by the UBC Faculty of Education.
While much of my work has been in online and distance course development in the areas of nursing, dentistry, pharmacy, education, economics, law, political studies, and physical therapy (just to name a few), I have also consulted on distance education, instructional development, and program evaluation in Canada, Mexico, China, and New Zealand. I have a Master's degree in Educational Technology from Memorial University of Newfoundland and Labrador; in 2005 I completed a Ph.D. at the University of British Columbia with a focus on constructivism. In 2015 I graduated with an MBA (in community economic development) from Cape Breton University.
My research interests are also wide and varied – they include the Scholarship of Teaching and Learning (SoTL), faculty development, collaborative online learning, online teaching pedagogy, e-research, program evaluation, e-policy, and instructional design.
My most recent research publications have been in the areas of augmented reality and indigenous storytelling; reconciliation as design; mentoring graduate students; mentoring women academics in higher education; transformative communities of practice; and teacher techno-resiliency
In 2022, I joined the International Journal of E-Learning and Distance Education (IJEDE) as co-editor.