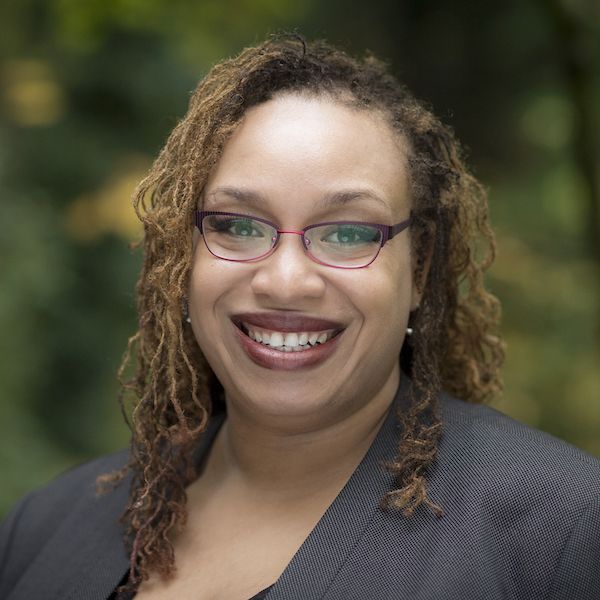 This summer, MET welcomed Dr. Halimat Alabi as a permanent, full-time lecturer to our team.
A truly interdisciplinary educator, Dr. Alabi has a background in engineering, broadcast television, video game development, and learning analytics.
"I describe myself as an interactive visualization designer," she explains.
In her doctoral research she developed a "visual cognition model of how learners evaluate their learning using learning analytics visualizations." She was motivated to do this after seeing adult learners in her courses unable to accurately assess their own performance.
She notes that the current state of the world has changed how educators usually approach teaching; they are being forced to curate learning resources while simultaneously teaching in a new environment.
"My personal and professional experience has uniquely prepared me to support our students in this pivotal historical moment," she said.
Halimat explains that she believes the MET program is uniquely equipped to help tackle the questions and issues that have now been pushed to the forefront of conversations around education and educational technologies.
"In this program we address the many contexts of learning – historical, social, and political – and there is no better time for it. As educational technologists, we address the broader social implications of the technologies we design and implement. Our students are committed this work; together we are building on the skills of the collective."
Dr. Alabi is currently teaching ETEC 510, ETEC 512, ETEC 524, ETEC 533 and ETEC 565A, and has recently joined the MET Executive as the new MET Academic Advisor.
Learn more about Halimat Alabi.