Inclusive Makerspace Conference | May 24 & 25, 2023
Thank you to everyone who attended the Inclusive Makerspace Conference!
In order to continue to provide events like these we need your feedback. If you have five minutes to fill out our survey, we would greatly appreciate it. Complete the Survey
Presentation Slides & Resources
Some presenters have shared their slides and other resources. Check out resources provided.
Conference Video
Relive the highlights of the UBC MET Inclusive Makerspace Conference 2023 centered around implementing equity, diversity, inclusion, decolonization, and anti-racism (EDIDA) frameworks for the design of inclusive makerspaces. This remarkable event offered engaging workshops, connections being made between fellow passionate educators, and thought-provoking panel discussions.
---
About
21st century learning means moving beyond the traditional constraints and confinements of a one-sized, teacher-directed curriculum towards developing a creative, divergent, and rigorous learning environment that is personalized and differentiated. The aim of a critical makerspace is to engage learners through authentic critical challenges and provocations. Through the act of making and tinkering, people are able to engage in real-world applications relevant to their own lives in a space that builds innovation, critical thinking, multi-literacies, communication, and collaboration skills.
The focus of this conference is the unequivocal implementation of equity, diversity, inclusion, decolonization, anti-racism (EDIDA) frameworks for the design of highly critical, responsive, and inclusive makerspaces that start with a culture that promotes equity and reduces disparities.
Makerspace
The maker movement, including the creation of physical or digital items utilizing no-tech, low-tech, and high-tech tools, is a recent phenomenon in education and corporations. Many educators and industry leaders do not know how to effectively infuse, implement, identify, and design curriculum content and/or innovate ideas and execute deliverables through Makerspace structures, particularly while ensuring the space and content are culturally relevant, responsive, and inclusive.
A Makerspace is a physical or digital space that allows individuals to tinker and make decisions to solve critical problems, ideate innovative solutions, and develop new ways of learning, knowing, and doing. Following the Inclusive Makerspace Conference, the MET team will be launching a brand new Makerspace at the UBC campus.
Conference Schedule
Date: Wednesday, May 24 + Thursday, May 25, 2023
Time: 9AM–4:30PM (PT)
Location: UBC West Mall Swing Space (SWNG), 2175 West Mall See map
8:00am-9:00am
Registration & Light Breakfast
Room 409
Vendor Table Displays & Demos
Swing Space 2nd floor
Google, Leonnova, Geering Up, Science World, Robotix Education, Pinnguaq
---
9:00am-10:15am | In-person & live streamed
Welcome & Land Acknowledgement
Keynote Presentation: Hannah Kye
People and Pedagogies in Inclusive Maker Education
Room 221
How do we create makerspaces where everyone belongs? Participants will engage with this question through a historical and current analysis of the people and pedagogies in making. Grounded in practice and research on culturally responsive pedagogy, the session explores principles to apply in our future work toward inclusive making for all.
---
10:30am-11:30am
Work Integrated Project Through EDIDA Lens
Haniyeh Yousofpour & Sanjay Dhebar, Leonnova | In-person workshop
Integrative learning is an essential part of the 21st Century educational experience. The purpose of education is to prepare learners become better citizens, more compassionate toward others, and develop lifelong work habits. To support this purpose and close the gap between theoretical learning and applicable skills, we have developed the Work Integrated Project (WIP) program to provide participants an opportunity to apply their classroom learning to a real-world challenge.
This project provides equal opportunity to all students regardless of their backgrounds, experience or knowledge to demonstrate their capabilities with a project and record their credibility in a collaborative platform intended to support their individual and teams continuous growth. Another challenge many learners face upon completion of their education is equal opportunities to secure meaningful jobs or pursue high levels education. The WIP enables learners to enhance their experience resulting in higher employability or opportunities for acceptance in higher education programs of their preference.
We are proposing to host an interactive and engaging session to showcase our platform and discuss how it can be utilized with EDIDA lens to provide equal opportunities for all learners. The session will include: sharing the program including samples of projects recent learners would work on practical engagement in some of the skill's developmental activities interacting with the platform open discussion and feedback session on how to further utilize this to support all learners.
Teaching 'Transformatively' Through Making: Interactive Storytelling to Foster Change
Chris Rugo, Angela Reynolds & Anneke Nussbaum, UBC | In-person & live streamed workshop
This interactive making workshop will explore the potential of games and digital media to "foster change through empathy and compassion" (Gray & Leonard, 2018, p. 19). Our provocation for making will center the interactive web series Downtown Browns, which combines art activism with social encounters to highlight the daily decisions faced by 2SLGBTQIA+ individuals and women of colour. A powerful tool for dialogue around EDIDA, this open-source text enables learners to explore how identity and lived experiences are shaped by privilege, power, and oppression.
A Makerspace Apprenticeship Program: A Key Ingredient to Inspire Girls to be Makers and Future Engineers
Lauren Mitchelle, Convent of the Sacred Heart | In-person workshop
The Makerspace Apprenticeship Program is an innovative approach to creating an inclusive and welcoming makerspace, particularly for young women. It aims to break down stereotypes and promote a culture of female peer-led learning in the field of engineering and making. In this workshop you will learn the key components of the program, including its mission, design, implementation, and outcomes, as well as the challenges faced and future plans for expanding the program.
Inquiry-based STEAM Through First People's Principles of Learning and the SD 43 STEAM Lenses
Dave Sands & Stephanie Maki, School District 43 (Coquitlam, BC) | In-person workshop

In this session, SD 43 (Coquitlam) District Principal of Indigenous Education, Stephanie Maki and Dave Sands SD 43 Principal of Technology Implementation will facilitate a STEAM-based interactive experience and share their connections within First Peoples Principles of Learning and the newly developed SD 43 STEAM Lenses. Participants will leave the session with a greater understanding of these natural connections and a means to integrate both into everyday learning experiences.
---
11:30am-12:00pm
Break & Lunch Pick Up
Room 409
Vendor Table Displays & Demos
Swing Space 2nd floor
Google, Leonnova, Geering Up, Science World, Robotix Education, Pinnguaq
---
12:00-1:00pm
Poster & Paper Presentations | In-person & live streamed
1) Decolonizing Makerspaces
Kyle Pindar, Toronto District School Board & Paula Huddy-Zunkowski, Calgary Catholic School District | Poster
The authors of this site welcome you to our presentation with hopes that after reviewing it, you will feel more confident about how you can create a makerspace that purposefully focuses on decolonizing your space and shifts the pedagogy away from eurocentric ways. As a result of the TRC's work, many public boards of education and teachers are working towards decolonizing their practices while changing their practice to focus on student joy and learning. Makerspaces provide an opportunity to achieve all these goals with a purposefully developed space and supporting 'maker' challenges. Spencer & Juliani's design process (2016) supports students' metacognitive skills, collaboration, entrepreneurship and other vital 21st-century skills. While the makerspace is grounded in land-based learning, it further exemplifies the opportunities afforded to decolonizing the learning environment through making.
In our presentation, we explain decolonization and how it impacts pedagogy and learning, highlighting the impact Makerspaces can have on each. We will highlight different tools and challenges to get you started in your makerspace. Whether it is old, new or yet to be created, we will ensure you take away ideas for students' engagement with multi-modal opportunities. While neither of the authors identifies as Indigenous, we approach this work with an attempt to celebrate Indigenous culture in Canada through an educators lens and support educators in not only creating Makerspaces but spaces that are inclusive, purposeful and connected with local Indigenous groups. Come and get some ideas for decolonizing your makerspace!
2) Exploring Makerspaces within Children's Museums
Helena Wright, UBC | Poster
Children's museums frequently employ makerspaces to develop young learners' inquiry and interest in STEM and the arts. Museums are granted funding and resources that allow them to host extensive and advanced makerspaces. The facilities granted by larger institutions allow young learners to be exposed to tools and crafts that would otherwise not be possible in more habitual settings like schools or at home. For instance, some museums have access to rudimentary and intermediate robotics material that allows students to become engineers and create functioning robotics. Similarly, some makespaces have a wide variety of craft supplies that allows young learners to blend different mediums like wool, crayon, and clay into one design.
This poster presentation contextualizes makerspaces within the children's museum landscape through notable real-world examples of makerspaces and the unique features they offer their learners. Further, this poster seeks to theorize the affordances and impacts of children accessing makerspaces with varying ranges of unique technologies.
3) Gameful Making: Supporting Inclusive Pedagogies Through No/Low/Hi-Tech
Jerremie Clyde, Reyhaneh Bastani & Beaumie Kim, University of Calgary | Paper
This paper argues for using hands-on tabletop game (re)design to support inclusive pedagogies and promote deep learner engagement across disciplines. We draw on multiple research studies conducted in Western Canadian classrooms with diverse student bodies. We have conducted classroom projects around redesigning the game Inverse (for  grade 3/4 mathematics), Pandemic (for engaging with grade 7 mathematics and science through exploring emergent systems), and Forbidden Island (for grade 7 science and humanities) over the past five years; and in the case of Forbidden Island it is ongoing.  We used design-based research and grounded theory to assess classroom interactions and identify common themes for supporting inclusive pedagogies through game redesign.
Game redesign is more effective than designing games from scratch because it limits vast design possibilities and provides a context for critical thinking and assessment of existing cultural artefacts and norms, resulting in deep learner engagement. We suggest that support can be provided to help students design and build games, while considering the appropriateness of no/low (e.g., paper scratches) or hi-tech (e.g., 3D printing) making. For instance, 3D printed or custom game pieces might be appropriate for mathematics and tactile learning, while simpler game pieces allow students to focus on critical learning opportunities in other cases. We demonstrate that the use of low and no-tech making has been more accessible and sustainable in classrooms where socio-economic, cultural, language, or digital divides exist, which has impacted the ability of students, schools, and teachers to support technology-intensive solutions.
Building Equity through Makerspace & STEM
Noralee Yarra & Sarah Richer, Dufferin-Peel Catholic District School Board | In-person & live streamed panel
Are you looking for opportunities to create an innovative, personalized, and engaging learning environment through STEM & Makerspace challenges? In this hands-on, engaging, and collaborative session, you will learn how to integrate new teaching strategies to support and enhance the curriculum using coding, robotics, and inquiry-based learning. We will focus on authentic experiences that tie in real-life connections to promote equity and inclusivity in a responsive classroom. We will display Coding and Robotics such as Ozobots, Dash and Dot, Beebots, Vex IQ, Sphero, Scratch, Cs First along with Makerspace creations and challenges to discuss the ways in which we have implemented STEM into lessons and assessments. We will explore the ways in which accessibility and inclusion have been brought to the forefront of our planning and implementation of Makerspace and STEM provocations. You will leave this session with tools, strategies, resources and a positive outlook on how influential you can be as a Teacher!
Mind the Land You are Mining! Creative Design of Critical Learning Experiences with Minecraft
Yumiko Murai, Robyn Ilten-Gee & Maryam Gharib, Simon Fraser University | In-person workshop
Unlike many video games with promising educational claims, Minecraft is one that made its way to schools and homes of many K-12 students. However, critical research has shown that sandbox games' quests of land settlement can quietly urge players towards colonial ideologies. We are proposing an Interactive Making Session aimed at: (1) promoting an understanding of anticolonial education, (2) investigating potential opportunities of ubiquitous technologies such as Minecraft for anticolonial learning, (3) reflecting on embedded colonial ideologies in the platform, through critical engagement in creative making in a virtual world.
*Participants will get the most out of this experience if they bring their own device with Minecraft installed.  Small number of devices will be available to borrow during the session.
Finch Technology
Science World with Grace Miao | In-person workshop
The Finch robot is an incredible addition to your micro:bit use with your class. Equipped with multiple coding languages accessible across a variety of devices, you simply plug your micro:bit into the tail and unlock an abundance of further coding opportunities. In this workshop we will focus on using Finch Blox to model and explore primary math concepts and kickstart the discussion of ideas for incorporating the Finch robot across other curricular areas.
---
1:15-2:15pm
The Happiness Advantage
Devon Downie, Lotlinx | In-person workshop
Do you want to become happier, more optimistic, feel more socially connected, enjoy better quality sleep and even experience fewer headaches? Who doesn't want that and a bag of chips? This education session will change your life, for the better! This session is based on Shawn Achor work. He's one of the world's leading experts on human potential. He wrote a book that this session is based on called, The Happiness Advantage: The Seven Principles of Positive Psychology that Fuel Success and Performance at Work.
Learn how to:
● Discover what mirror neurons are and how to use them to communicate effectively with others.
● Prime your brain for happiness in order to increase your productivity.
● Experience the power of practicing gratitude daily and how it can profoundly impact your quality of life.
● Apply the Losada Line and how to improve the positive interactions you have to be more successful.
Engaged & Changed: Collaborate, Create, & MAKE Using Design Thinking
Paula Huddy-Zubkowski, Calgary Catholic School District | In-person workshop

Coming Soon.
Computational Making in the Makerspace with breadboards and Printed Circuit Boards
Jane Crayton, University of Wyoming | Virtual workshop
This hands-on workshop will walk you through the steps of creating a circuit using a breadboard, then building the same circuit on a pre-milled circuit board. Participants will assemble the circuit using surface mount components and low temp solder paste and heat gun. Participants will get to keep the circuit board they assemble with LED components and the demo breadboard kits. The workshop will also demonstrate the design and milling process for making your own circuit board using the Bantam or similar PCB mill.
Makification: Makifying Pathways to Education
Jessie Sorensen, Darel Bennedbaek, Clair Fitzpatrick & Eric Mitchell, Buchanan Library (Lethbridge College) | In-person & live streamed panel
Through this panel, we will be educating and facilitating discussions for (what we have termed) Makification. Panel attendees will learn what it means to Makify and how the application of this can have a great impact on teaching and learning as we know it.
---
2:30-3:30pm
Fast Fashion - Take Action
Amy Azaroff, Hillcrest Middle School | In-person workshop
In this hands-on making session, participants will delve into a unit of study that explores the social and environmental implications of the fast fashion industry. Designed for the middle grades, and adaptable for levels K-12 and higher education, this flexible and customizable interdisciplinary unit of learning is based on BC's ADST Curricular Competencies, Design Thinking, First People's Principles of Learning, and EDIDA Frameworks.
Life Hack - Reversing the Innovation Flow
Mary McDonald, Pinnguaq | In-person & live streamed workshop
Explore how to open space for lived experiences, traditional knowledge and skills into tech based making. Experience how merging diverse ways of being and knowing into critical making with tech can create relevancy and opportunity for diverse/all learners. Reverse the innovation flow through bringing real life skills to the forefront. This is a hands-on session involving a variety of accessible technology, making approaches and tools. Collaborate to create a pool of resources and ideas for ways to centre and amplify learners' ways of being, knowledge and skills through making.
Poster & Paper Presentations | In-person & live streamed
1) From Theory to Practice: Applying Constructionist Pedagogy to Innovate Assessment Design in Higher Education
Tatiana Kloster, Lethbridge College | Paper
In this session, I will share my personal account of applying constructionist pedagogy to a self-directed study on innovating assessment culture in higher education. I will discuss how the pedagogy of makerspaces can facilitate self-directed learning and assessment, emphasizing the relationship between assessment artifacts and the learning process. I will also provide assessment design recommendations that integrate "multimodal documentation choices, artifact organization, and integration with personal routines and workflows" (Chan, 2022). My goal is to inspire educators to embrace constructionist pedagogy as a means of fostering self-directed learning and authentic assessment in higher education. I believe that this approach can help bridge the gap between theory and practice and encourage educators to innovate their assessment design to better support their students' learning journeys.
2) Using Discord to Manage a University Makerspace
Jane Crayton, University of Wyoming | Paper
In 2019 the Coe Student Innovation Center a University Makerspace started using the Discord application to manage their makerspace. During that time, the discord server has grown to include patrons and employees, help manage maintenance on machines and document projects, grant funded programs, materials and sales. During this presentation I will discuss how the use of discord evolved in the space and how it has contributed to the growth of the makerspace and the makerspace community.
3) The UX of VR for Makerspace Research
Rachel Rodney, University of North Carolina at Chapel Hill | Presentation
The Equity in the Making (EiTM) Lab conducted Participatory Action Research (PAR) studies using Virtual Reality (VR) to gain insights on underrepresented students' first experience entering a traditional makerspace, created as a digital 3D environment. Participants chose whether to participate in the study remotely, exploring the virtual makerspace on their laptop, or in person, with the VR Head Mounted Display (HMD). To ensure data fidelity, EiTM surveyed participants on their experience using the different technologies, responding to the question, "Is VR an effectively immersive research tool with underrepresented university students?"
PAR in VR allows researchers more control in the design of the environment, beyond constraints of physical spaces. However, EiTM was curious about whether the novel experience of VR might be distracting. Using a Likert Scale to collect data on the participants' user experience and comfortability, we compared these two metrics between desktop and VR HMD users. Findings highlight strengths and weaknesses of using VR compared to desktop, showing benefits of VR in understanding participants' experience in various spaces.
These findings support future researchers in demonstrating the emerging use of VR in makerspace research contexts, and may be expanded as a making tool to create realistic environments for people to experience. Examples of future implications are using VR to evaluate the accessibility of makerspace design, or usability of the space for various user groups (such as using the space for teaching). Additionally, this talk will inform other researchers interested in VR of its benefits and limitations in qualitative research settings.
---
3:30-4:30pm
Vendor Table Displays & Demos
Swing Space 2nd floor
Google, Leonnova, Geering Up, Science World, Robotix Education, Pinnguaq, Maker Sandbox
Amazon | In-person workshop
Robotix Education | In-person workshop
8:00am-9:00am
Registration & Light Breakfast
Room 409
Vendor Table Displays & Demos
Swing Space 2nd floor
Google, Leonnova, Geering Up, Science World, Robotix Education, Pinnguaq
---
9:00am-10:00am
Poster & Paper Presentations | In-person & live streamed
1) Life & Death Masks: Highlighting Special Collections and Historical Making Practices at the Library Makerspace
Ariel Ackerly, Princeton University Library | Poster
In the Winter of 2023, the Princeton University Library (PUL) Makerspace hosted its first face casting workshop as part of a 3-day series facilitated byAriel Ackerly (Makerspace Specialist, Princeton University) and Emma Sarconi (Outreach and Reference Specialist for Special Collections, Princeton University) called "Life & Death Masks at the Library." The series was inspired by Princeton's Laurence Hutton Death Mask Collection of approximately 100 plaster masks. Students spent the first day in Special Collections learning about the history of plaster casting and death masks as a medium, and were invited to look carefully at a selection of casts and explore their observations (e.g. how/why were these made? why do some masks look different from others? who were these people?). On days two and three, the 12 undergraduates and graduates from all disciplines (with and without arts backgrounds) broke into pairs to make their own life masks in the Makerspace. Our poster session will cover the logistical considerations related to the development of the series, including our emphasis on consent and communication during the casting process. We'll share participant anecdotes, what we might do differently next time, as well as explorehow such programing demonstrates thepotential for on-campus interdisciplinary collaborations grounded in Special Collections material, new ways of activating and making collections relevant by supplementing show-and-tell models of instruction, and inviteothers to brainstorm how theymight use a similar format when designing maker workshops that engage traditional library resources and collections.
2) Please Take One: How Free Samples Helped Reduce Barriers to Makerspace Use
Elizabeth O'Brien,

University of Toronto Scarborough 

| Poster
In February 2022, the UTSC Library's Makerspace invested in an electronic cutting machine, the Cricut Maker. This versatile machine has been used in many ways throughout the year by both staff and students, however the machine's use in creating stickers has been surprisingly impactful in engaging with new users to the Makerspace.
Makerspace staff regularly make stickers which are left just outside the door for students to take. This method has proven to be one of the most effective promotional tools to introduce new users to the Makerspace. Through observations and feedback from students, giving away stickers has helped reduce the barriers (real or perceived) some students encounter when approaching the Makerspace. This poster will highlight the ways in which providing stickers at a Makerspace's entry point can help ease the hesitation, anxiety and promote a culture of belonging.
3) Multi-Gen Makerspaces in Affordable Housing: Co-Designing a Model with the Community
Kim Ducharme, CAST | Poster
CAST, the pioneers of Universal Design for Learning, is working to co-design an inaugural program which locates multi-generational makerspace communities in affordable housing community centers to build peer-to-peer support and create opportunities for discovery, creativity, innovation, and STEM-focused futures. The goal is to empower affordable housing communities, through UDL-informed antiracist practices, to achieve the futures they desire.
CAST is committed to expanding learning opportunities and equity for all individuals through Universal Design for Learning (UDL). They are partnering with Operation Pathways, and parent company NHP, who are working towards an envisioned future where communities flourish because attractive, sustainable housing options and life-enhancing services are ensured for income-challenged citizens.
DIY Educational Tools: Design, Ideate, Experience
Adrian Granchelli, Grey & Ivy| In-person workshop
This workshop will transform participants into makers and designers as they collaborate to develop low-tech tools/systems to support learning. Purpose: Identify the benefits of working in a social, makerspace environment from first-hand experience. Develop a design solution while exhibiting a clear design process. Collaborate and share ideas with other participants within and outside of their design groups. Understand an educational problem from various perspectives. Address educational problems as a designer exploring low-tech solutions Details: Participants will form groups based on a common desire to address a teaching problem (i.e. engagement, encouraging all students to share in a discussion, feedback during a lecture). Each group will be given an assortment of simple materials (i.e. construction paper, popsicle sticks) and tools (i.e. scissors, glue).
ChatGPT and the Future of Education: Opportunities and Challenges
Yvonne Dawydiak, Reid Patterson, Wendy Traas, Emily Fornwald, UBC | In-person & live streamed panel
This panel brings together experts in the field of education and AI to discuss the opportunities and challenges of using chatbots like ChatGPT in education. The panel will explore the current state of AI-powered education, the potential benefits and drawbacks, and the implications for the future of education. Panelists will share their insights and experiences in implementing AI-based education tools and discuss the challenges they have faced and the opportunities they have seized.
Connecting English Language Learners (ELLs) Culturally through Art and Craft Creation
Connie and Carrie Sims | In-person workshop
The activities in this creation lab are designed to help English Language Learners (ELLs) who may feel disconnected from their peers celebrate their cultural identity through art and craft creation. Using the Design Thinking approach, ELLs explore how to empathize with each other's struggles with making connections.
---
10:15am-11:15am
Makerspace Mindsets to Make Our Space for Positive Present and Future Impact
Thanh Ngo and Students, Renfrew Elementary School | In-person & live streamed panel
Our presentation involves students presenting their process and final products in their youth driven Climate Action Plan Project.
Part 1 – As a class, identifying an important local issue affecting our community within the theme of climate change and sustainability, and connecting it to one of the 17 United Nations Global Goals. Create an action plan to address this local issue. Some possible solutions may be to re-educate and re-vamp the school's recycling program to include soft plastics; designing and building flower garden beds to promote pollination to increase biodiversity and support bees; creating a public art piece from collected school recycled products. Final project to be determined.
Part 2 – Makerspace challenge to create an upcycled item to raise awareness of climate change issues, or as an alternative to less eco-friendly products ex. Recycled paper note pads for students and schools. Exact final products to be determined. Portion of the funds raised will be donated to a charity of the class's choice. It is our hope that this project will spearhead continued action within our school and local community to address climate change concerns (ex. Recycling program to continue, inspire other classes to take part in a similar project etc.)
Fostering a Making Culture
Lynda Yearwood & Ryan Archer, Upper Canada College | In-person & live streamed panel
If you build it, will they come?  If they come, what will they do when they get there? These are the two big questions Upper Canada College is asking about its Design Lab Makerspace.  Although usage is high because the space is integral to the Design curriculum, UCC wants to reimagine the space as an inclusive 'Making Space' that encourages use by all disciplines and beyond.  In this panel we will discuss what this means and how we are soliciting help from the community to make this happen.
ChatGPT and the Future of Education: Applications and Limitations for Classroom Use
Geering Up ProD (UBC) with Reid Patterson | In-person workshop
This workshop acts as a compliment to the panel "ChatGPT and the Future of Education: Opportunities and Challenges" — AI-powered generative text models like ChatGPT have recently taken the educational world by surprise, disrupting traditional writing assignments and changing the way we approach assessment and pedagogy. With this disruption also comes a chance to re-imagine how we teach and explore new ways of understanding language and meaning. In this workshop, we will first be exploring how AI is trained by creating our own image recognition model using Teachable Machine. Afterwards, we will explore the applications and limitations of ChatGPT through using it ourselves, finding positive ways the tool can be used, as well as examining potential issues and drawbacks.
Building an Inclusive Makerspace from Codes of Conduct, Service Learning to Special Programs
Jane Crayton & Dorthy Jones-Davis, University of Wyoming | Virtual panel
Building a makerspace is not easy, but it is even harder to make sure that it is inclusive and barriers of access don't inhibit the use of your space by any protected classes. In this panel, we will discuss best practices for creating inclusivity and diversity in a university or publicly funded makerspace.
---
11:15am-12:00pm
Lunch
Room 409
Vendor Table Displays & Demos
Swing Space 2nd floor
Google, Leonnova, Geering Up, Science World, Robotix Education, Pinnguaq, Maker Sandbox
---
12:00pm-1:15pm | In-person & live streamed
Welcome & Land Acknowledgement
Keynote: Maggie Melo
Space Invaders: First-time Users Feel Like Trespassers in the Makerspace
Room 221
Why do students turn away at the threshold of a makerspace? The makerspace threshold, where students must decide whether to enter or turn away, is a critical area for educators to investigate. This is because it offers valuable insights into students' gut reactions when making the decision to enter the makerspace. By examining this threshold, educators can better understand why underrepresented communities are hesitant to participate in makerspaces and identify the discrepancies between the Maker Movement's inclusive goals and the actual demographics they attract.
In this keynote, Melo outlines an approach to capture and analyze previously uncollected data on students' real-time thoughts and feelings within a makerspace. By using virtual reality to record students' first impressions and emotions, her research offers a unique perspective on the barriers that prevent diverse user communities from feeling welcome and included. The findings emphasize the significance of permission and purpose for underrepresented students to engage with the makerspace and the importance of addressing the feelings of alienation and exclusion experienced by students. The keynote presentation will not only present the findings on inclusive makerspace design, but it will also offer practical strategies and applications for attendees to use into their own makerspace. Attendees can expect to gain valuable insights and strategies for creating more inclusive makerspace designs that foster a diverse and enriching environment for all.
---
1:30pm-2:30pm
Supporting teachers in promoting inclusivity in learning through making: Case studies from Canada and Japan
Yumiko Murai & Ann Pimentel, Simon Fraser University | In-person & virtual panel
In this session, two panellists will present cases of supporting teachers in promoting inclusivity in their maker classrooms, from Canada and Japan. Together, the panellists will explore the following questions: (1) How is inclusivity defined in each context? (2) In what ways do teachers integrate the principles of Universal Design for Learning within school communities through making? (3) What are the unique and shared challenges in the two contexts to support teachers in promoting inclusivity for all through making?
UNMAKING :a recipe for agency, inclusion and capability
Theunis Snyman & Adrian Granchelli, East Fourth Studio Inc| In-person workshop
The unmaking workshop invites participants to join us to try your hand at taking apart a range of consumer electronics destined for the landfill. We look at how things are put together by taking them apart, considering every component inside and what the potential social and environmental impact of their production might be. We invite you to have fun and get comfortable with the nuts and bolts of everyday objects. We will supply the tools and the objects, but if you would like to bring and old phone or toaster to take apart you are welcome to do so.
Poster & Paper Presentations | In-person & live streamed
1) Towards a More "Radical Space of Possibility": Four Images of Inclusive Makerspace Design
Travis Feldman, Choate Rosemary Hall | Paper
Progressive pedagogy has spurred many approaches to "opening" traditional classrooms, such as making the outdoors a classroom, or envisioning a peripatetic city-as-classroom, or arranging experiential tours/visits as a classroom, or field trip "plein air" modes of encountering the world, and yet the "world as classroom" remains a challenge. Also, there is much work still to be done in articulating "informal learning" and diverse forms of knowledge-seeking and knowledge-sharing that have been disregarded or even excluded from traditional classrooms.
Makerspaces have an important contribution to make in these ongoing developments, and, as the last few years with COVID and other events have upended and given educators new circumstances under which rethinking the classroom was necessary and not merely optional, I argue in this paper that we are well positioned to design makerspaces that significantly advance the democratic and open inclusivity which characterized DIY maker culture, and has been a longstanding attribute of the progressive pedagogical ambition to see, as bell hooks put it, "the world as classroom." My project in this paper is to think openly about how we might keep improving makerspaces, and for that I offer four images that might help conversations about what makerspaces can be: (1) makerspace as "physical" Wikipedia, (2) as "magic" workshop, (3) as a smorgasbord, (4) as a playground. I conclude that each of these in their own way challenge what classrooms have been, and offer ways of enacting more inclusive spaces of possibility.
2) Making in Disenfranchised Contexts Within the Global Industrial Scene: Insights from Africa
Wangja Gitari, University of Toronto | Paper
The presentation will discuss selected characteristics of the Makerspace in disenfranchised contexts using cases as reflected in people, means, and activities (Hira & Hines, 2018). This paper expands the framework to people, places, purposes, means/activities, outcomes/consequences. I will briefly overview Makerspace as an educational phenomenon before explaining the Education for Sustainable development (ESD) orientation and EPOSEA tool I used to analyze the representative cases and structure the themed discussion.
In-Class Gaming to Improve Students' Learning Experiences in Dental Education
Nazlee Sharmin, University of Alberta | Virtual workshop
The presentation will discuss selected characteristics of the Makerspace in disenfranchised contexts using cases as reflected in people, means, and activities (Hira & Hines, 2018). This paper expands the framework to people, places, purposes, means/activities, outcomes/consequences. I will briefly overview Makerspace as an educational phenomenon before explaining the Education for Sustainable development (ESD) orientation and EPOSEA tool I used to analyze the representative cases and structure the themed discussion.
Gimkit is a recent addition to the field of gamified learning. Gimkit is a live-learning digital quiz game that works for groups and independent study. Using this platform, instructors can make trivia quizzes on any device. Gimkit offers several game modes and live leaderboards to keep students motivated and highly engaged. Our study has identified Gimkit as a potential learning tool, especially for the content area that requires memorization and learning of facts. Data indicated a positive impact of in-class gaming on knowledge acquisition and retention.
---
2:45pm-3:45pm
Poster & Paper Presentations | Virtual
1) ChatGPT: Promoting Accessibility and Learnability or Not?
Wing Sha (Isa) Chan, College of Professional and Continuing Education | Paper
The burgeoning rise of virals in ChatGPT, a conversational artificial intelligence chatbot developed by OpenAI, has significantly impacted the society. This revolutionary tool is designed with natural language process (NLP) and natural language understanding (NLU) and allows free access to users. However, the impacts of the pioneering machine-generated writing tool on accessibility and learnability in the scope of educational technology still need to be investigated.
This paper is a piloting study that first discusses the multiple functions of ChatGPT. It then examines the opportunities and challenges of accessibility and learnability by exemplifying the use to global users. Finally, the paper concludes by drawing implications on education and strategies to promote accessibility and learnability with appropriate use.
2) Teaching Online in Culturally Diverse Settings: Classroom Management
Rachel Graf, UBC MET Graduate | Paper
Classroom management is essential for creating a learning space online which is conducive to learning. A behaviour scale is a successful classroom management tool to use when teaching children and youth in a K-12 school. A behaviour scale is a visual support tool which can be used to stop problematic behaviour from escalating. It is an easily accessible tool which can be implemented quickly and safely. A behaviour scale highlights acceptable and unacceptable behaviour and helps to keep everyone on track to reach their learning goals in the classroom.
When a student is displaying an action which should not be done, the teacher can point to the red stoplight. The student will know to stop the action and that consequences will begin if the action is not stopped. When a student is on-task and showing good behaviour, the teacher can point to the green light and add to a student's rewards chart. A stoplight behaviour scale will help when students are struggling to follow instructions or are misreading nonverbal interactions. This tool is especially helpful when integrating students with Autism Spectrum Disorder in the K-12 classroom setting. This tool can also be easily implemented when teaching students online in a culturally diverse setting.
Video Game Design and storytelling with Makecode Arcade
Michelle Strasser & Nate Lott, School District 20 (Kootenay-Columbia), UBC West Kootenay Rural Teacher Education Program | In-person workshop
In this interactive workshop we will be working together to combine storytelling with the amazing 2D game design tool Makecode Arcade. Through hands-on building you will develop a better understanding of how exciting game design can be for you and your students, and how it applies across the curriculum. Looking at lessons built on practical classroom examples of story structure and interactive game development, attendees will develop an understanding of how to transfer students' ideas into a multi-modal tapestry.
In this session we will explore how to build out a story with story structure blocks, then follow with basic code, artwork, game mechanics and how to tie in the students' work with literacy and beyond. We will explore extensions to take their learning further and talk about common tripping blocks as students delve into the work of programming and art. We will also explore how to transfer their game onto hardware and how the students can display and remix their work in the class. Best of all attendees will leave with their own Makecode game complete with their own artwork and code that they can play on their mobile device or computer!
Please note this session will run until 4:15.
Influence of Inclusive Materialism on Mathematics & Making
Jacob Lingley, Brilliant Labs/Labos Créatifs | In-Person Workshop
Your presenter may be joining virtually, but you will have some very physical materials that you can use to make. A limited number of participants in this session will have access to needle-point felting and e-textiles supplies.
The workshop will provide participants with an opportunity to discover materials and the sensory stimuli we experience while making. As participants are working on their design, Jacob will begin narrative journey through a 2017 MEd case-study that in-part examined the influence of an inclusive material assemblage on mathematics conceptualizations in K-12 students from New Brunswick. Grounded in the research on the influence of inclusive bodily entanglements by Sinclair & de Freitas, this study looked at how learners' mathematics conceptualizations were influenced by non-physical materials including the aesthetic, human, cultural and learning environment.
Disclaimer: The session kits contain synthetic wool blends that may irritate sensitive skin and very sharp felting needles.
Transforming the Everyday into Art
Jan Maclean, Simon Fraser University | In-person workshop
Taking inspiration from contemporary artists addressing issues of climate change and sustainability, this interactive workshop will focus on reconstructing everyday objects and recycled materials to create art. Working individually and/or collaboratively, participants will have an opportunity to transform everyday objects and materials into imaginative creations such as wearable art, masks, sculptures, musical instruments, action figures, and so on.
---
3:45pm-4:30pm
Vendor Table Displays & Demos
Swing Space 2nd floor
Google, Leonnova, Geering Up, Science World, Robotix Education, Pinnguaq
Amazon | In-person workshop
Microsoft| In-person workshop
Keynote Speakers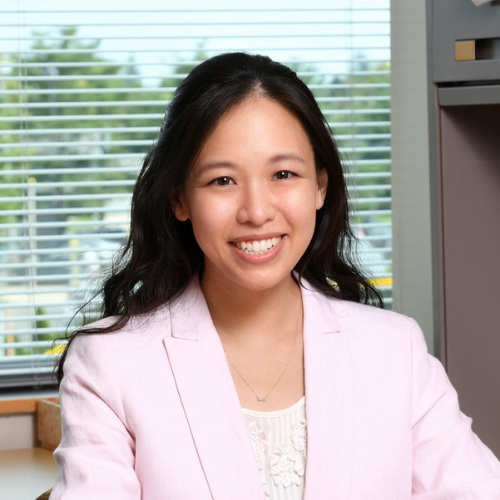 Hannah Kye
"People and Pedagogies in Inclusive Maker Education"
Hannah Kye, EdD, is an Assistant Professor of Interdisciplinary and Inclusive Education at Rowan University. Informed by her background as an elementary science and maker teacher, her work explores culturally responsive and family-engaged maker education. In national and international forums, she presents and publishes on STEM education for young children and their teachers with a focus on access and diversity.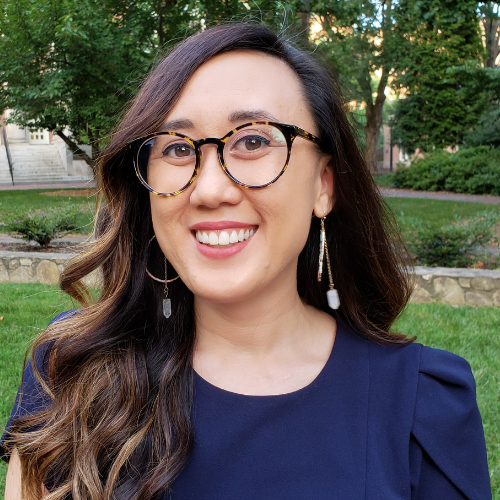 Dr. Maggie Melo
"Space Invaders: First-time Users Feel Like Trespassers in the Makerspace"
Maggie Melo, Phd, is an Assistant Professor in the School of Information and Library Science at the University of North Carolina at Chapel Hill. Her research specialization resides at the intersection of critical making and the development of equitable and inclusive makerspaces. Her research is funded by an NSF CAREER Award entitled, "Equity in the Making: Investigating Spatial Arrangements of Makerspaces and Their Impact on Diverse User Populations." Maggie is the Director for the Equity in the Making Lab, and the co-editor and author of the book, Remaking the Library Makerspace: Critical Theories, Applications, and Practices (2020).
---
Session Speakers
Ariel Ackerly
Makerspace Specialist, Princeton University Library
Amy Azaroff
Teacher, Hillcrest Middle School
Angela Reynolds
Student, Master of Educational Technology (MET)

Anneke Nussbaum
Alum, Master of Educational Technology (MET)

Wing Sha Chan
College of Professional and Continuing Education
Jerremie Clyde
Associate Librarian, University of Calgary
Yvonne Dawydiak
Learning Design Manager, Teacher Education, UBC
Devon Downie
Learning Architect, Lotlinx
Kim Ducharme
Director of Educational User Experience Design, CAST
Travis Feldman
Director, i.d.Lab, Faculty in Departments of English and Computer Science; Choate Rosemary Hall
Wanja Gitari
Associate Professor, University of Toronto
Rachel Graf
Adrian Granchelli
Educational Technology Lead & Instructor, Grey&Ivy
Tatiana Kloster
Educational Development Lead, Lethbridge College
Jacob Lingley
Vice-Principal, Brilliant Labs / Labos Créatifs
Jan Maclean
Senior Lecturer, Faculty of Education, Simon Fraser University
Grace Miao
Tech-Up Educator, Science World
Yumiko Murai
Assistant Professor, Simon Fraser University
Thanh Ngo
Teacher, Renfrew Elementary School
Elizabeth O'Brien
Liaison Librarian / Makerspace Librarian, University of Toronto Scarborough 
Reid Patterson
Professional Development Instructor, UBC Geering UP
Rachel Rodney
Ph.D. Student & Research Assistant, University of North Carolina at Chapel Hill
Chris Rugo
Student, Master of Educational Technology (MET)
Dave Sands
Principal of Technology Implementation, School District 43
Nazlee Sharmin
Assistant Teaching Professor, School of Dentistry, College of Health Sciences, Faculty of Medicine & Dentistry, University of Alberta
Connie Sims
Teacher, English & ESL
Jessie Sorensen
Access Serves Specialist, Lethbridge College Buchanan Library
Noralee Yarra
Elementary Teacher, Dufferin-Peel Catholic District School Board
Sarah Richer
Elementary Teacher, Dufferin-Peel Catholic District School Board
Pre-Conference | May 23
FREE
---
Day 1 | May 24
$115 CAD
---
Day 2 | May 25
$115 CAD
---
Full 2 days | May 24 + 25
$200 CAD
Virtual Conference | May 24 + 25
$100 CAD
Registration
Registration is now closed. Any questions or concerns please contact info.met@ubc.ca.
---
Cancellation Policy
Cancellation requests must be received by email to info.met@ubc.ca prior to April 28, 2023. A full refund will be issued, minus a $20 CAD processing fee.